If you are trying to find the Client's home and cannot locate the correct address, you want to make sure you report the issue and contact the Client in the App by hitting "Can't Find Home".
Can't Find Home is a Circle Button in the App, see below.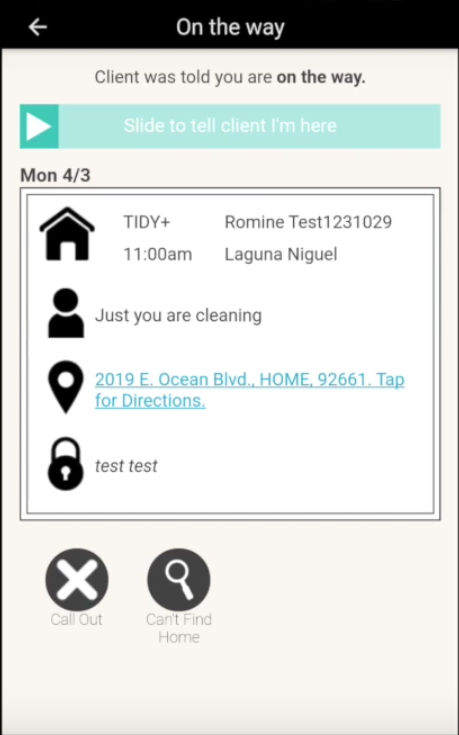 Hitting "Can't Find Home" allows you to notify the client and get help.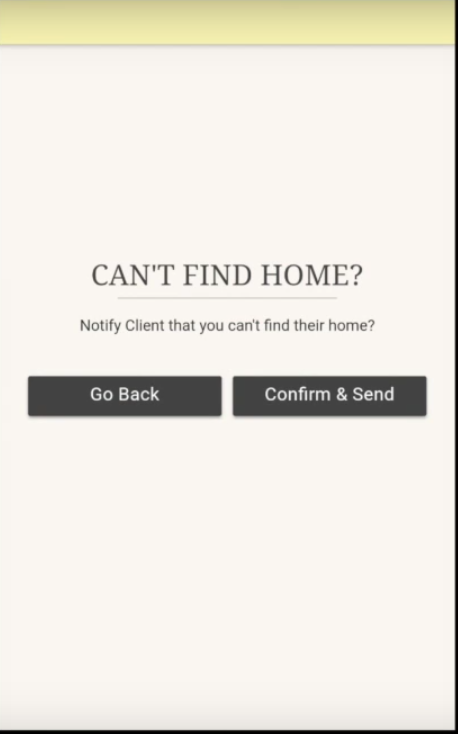 The client is sent a text message immediately, and can respond to you. The next steps to contact the client and get credit are in the app.
After trying to call the client, and failing for 15 minutes, there are 2 possible outcomes.
1. You could never find the home.
2. You were able to find the home, and get it.
If you follow these steps, you will most likely get your issues resolved and be able to complete the Cleaning. If you are not able to find the home, you will receive the No Access Payment.
Click here to learn more about payments.
Please Note: Make sure to resolve any getting in issues before starting the cleaning. You won't be able to report issues about not finding the  home after you start the cleaning.